About
The Medicine Shoppe® Pharmacy
At The Medicine Shoppe® Pharmacy, we're committed to the idea that quality pharmacy care means more than just prompt prescriptions. To us, quality care means that you get the prescriptions and medications you need, along with the care and attention you deserve.
Our pharmacy is dedicated to the wellbeing of your family and the wellbeing of the community. That's why we offer services such as immunizations, medication therapy management, multi-dose packaging, medication synchronization, important health screenings, and expert care*. We strive to make it convenient for you and the people you care about to live a healthy life. Think of us as your community healthcare destination.
*At participating Medicine Shoppe pharmacies
The Bladenboro Medicine Shoppe has been serving the community for over 40 years. Come in today to see how we can help you!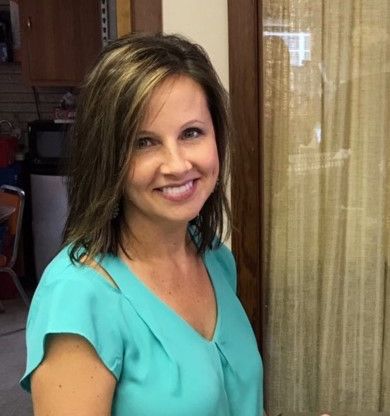 Rebecca Hester, PharmD
Dr. Rebecca Hester is a Bladenboro native. She received her Associate of Arts degree from Peace College, her Bachelor's of Science in Pharmacy at UNC Chapel Hill, and her Doctorate in Pharmacy from UNC Chapel Hill. She has worked at the Medicine Shoppe since 2003 and has co-owned it with her husband Dr. Mark Hester since 2009. In her 24 years as a pharmacist, she has also worked as a clinical pharmacist with Southeastern Regional Medical Center, a coach with the North Carolina Association of Pharmacists' Diabetes Community Health Project, a relief pharmacist with Kerr Drug and Eckerd Drug, a manager of Pharmaceutical Programs with MET Solutions, a research assistant with Glaxo-Smith-Klein, and a Director of Medical and Community Programs with CFC, Inc. She is certified in CPR, ACLS, Medication Therapy Management, and Pharmacy-Based Immunization Delivery. She is actively involved with Boost the Boro and New Light Church, and is a member of the Bladen County Health Board.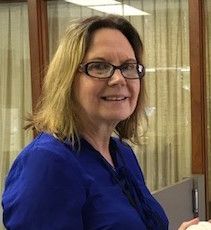 Gail Driggers, Pharmacy Technician
Gail Driggers has been a faithful Medicine Shoppe employee for 12 years and said "We are all like family." She was raised on a farm and has been married to Curtis Driggers for 36 years. She has a daughter and three beautiful grandchildren, is a Christian, and loves her church.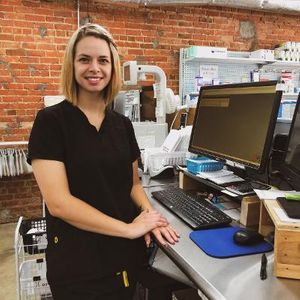 Jamie Gore Jackson, Certified Pharmacy Technician
Jamie is a Clarkton native and the granddaughter of Billy and Patricia Storms. She graduated from West Bladen in 2012. She attended Bladen Community College and received her Associates degree in general education, CNA 1 certification, CPR certification, Child Care Essentials 1 & 2, and successfully completed the Pharmacy Technician Training course. She received her CPhT certification in July 2021.When she isn't working, she spends time with her two children and close family.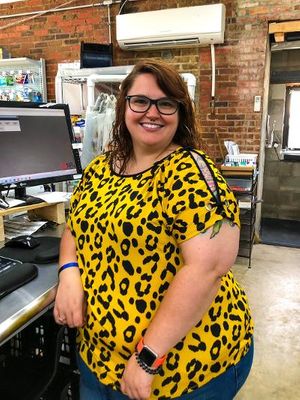 Courtney Pait, Pharmacy Technician
Courtney is a native of Bladenboro who received her CNAI certification at Bladen Community College/West Bladen, and her EMT-Basic certification from Southeastern Community College. She is currently enrolled in the pharmacy technician program at Fayetteville Technical Community College. She hopes to complete her Associates degree and then attend pharmacy school. She loves helping others and spending time with family,friends, and her two dogs.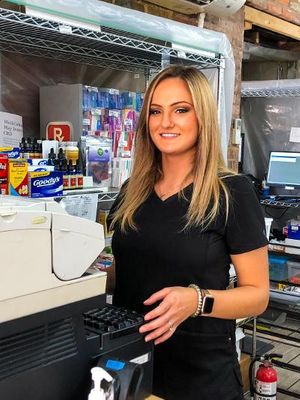 Krislyn Lewis, Front End Associate and Counter Technician
Krislyn graduated from West Bladen High School in 2018. She took the pharmacy technician class at BCC. She also began the nursing program but paused her studies to work full-time during COVID. Her hobbies include painting, kayaking,riding horses, and cosmetology.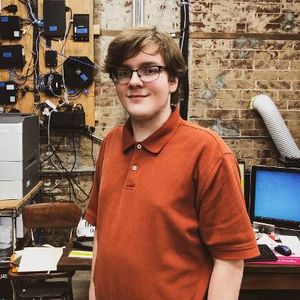 Thomas Davis, Office Manager
Thomas graduated from Community Baptist Academy in 2021. He is enrolled at BCC in the Associate of Science program. His hobbies include video games and anything to do with computers. He hopes to pursue a career in environmental science and help to create clean energy solutions.