About
The Medicine Shoppe® Pharmacy
At The Medicine Shoppe® Pharmacy, we're committed to the idea that quality pharmacy care means more than just prompt prescriptions. To us, quality care means that you get the prescriptions and medications you need, along with the care and attention you deserve.
Our pharmacy is dedicated to the wellbeing of your family and the wellbeing of the community. That's why we offer services such as immunizations, medication therapy management, multi-dose packaging, medication synchronization, important health screenings, and expert care*. We strive to make it convenient for you and the people you care about to live a healthy life. Think of us as your community healthcare destination.
*At participating Medicine Shoppe pharmacies
The Bladenboro Medicine Shoppe has been serving the community for over 40 years. Come in today to see how we can help you!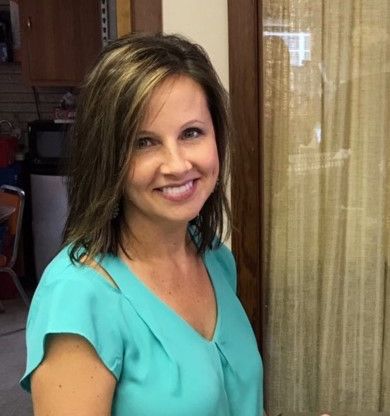 Rebecca Hester, PharmD
Dr. Rebecca Hester is a Bladenboro native. She received her Associate of Arts degree from Peace College, her Bachelor's of Science in Pharmacy at UNC Chapel Hill, and her Doctorate in Pharmacy from UNC Chapel Hill. She has worked at the Medicine Shoppe since 2003 and has co-owned it with her husband Dr. Mark Hester since 2009. In her 24 years as a pharmacist, she has also worked as a clinical pharmacist with Southeastern Regional Medical Center, a coach with the North Carolina Association of Pharmacists' Diabetes Community Health Project, a relief pharmacist with Kerr Drug and Eckerd Drug, a manager of Pharmaceutical Programs with MET Solutions, a research assistant with Glaxo-Smith-Klein, and a Director of Medical and Community Programs with CFC, Inc. She is certified in CPR, ACLS, Medication Therapy Management, and Pharmacy-Based Immunization Delivery. She is actively involved with Boost the Boro and New Light Church, and is a member of the Bladen County Health Board.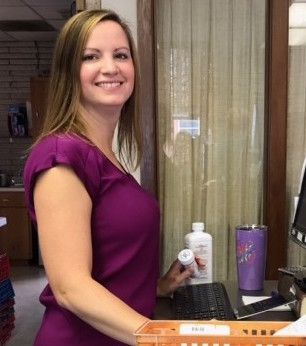 Danielle Hester, PharmD
Dr. Danielle Hester is a native Floridian who lives in Dublin with her husband and five-year-old daughter who just started kindergarten. She sometimes leads Children's Church at Singletary United Methodist Church in Dublin. She received her Doctor of Pharmacy from Campbell University, and is CPR and Immunization Certified.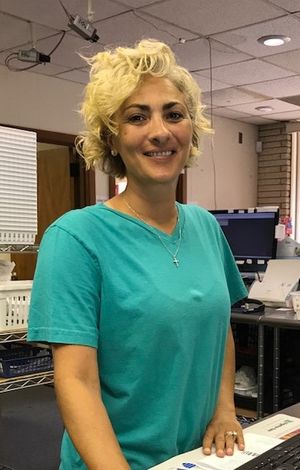 Donna Evans, Certified Pharmacy Technician
Donna Evans, is a native of Red Springs but currently lives in Bladenboro. She is actively involved in Boost the Boro and Bladen County Relay for Life.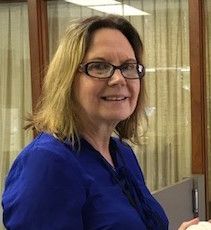 Gail Driggers, Pharmacy Technician
Gail Driggers has been a faithful Medicine Shoppe employee for 9 years and said "We are all like family." She was raised on a farm and has been married to Curtis Driggers for 36 years. She has a daughter and three beautiful grandchildren, is a Christian, and loves her church.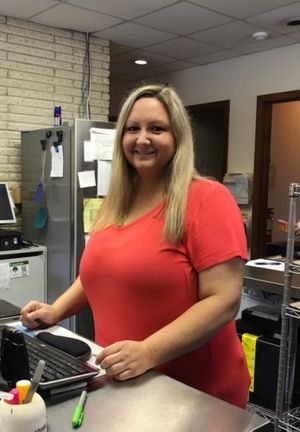 Kristin Little, Pharmacy Technician
Kristin Little is a Bladenboro High School graduate who attained her certification at Southeastern Community College. She loves spending time with her 12-year-old son.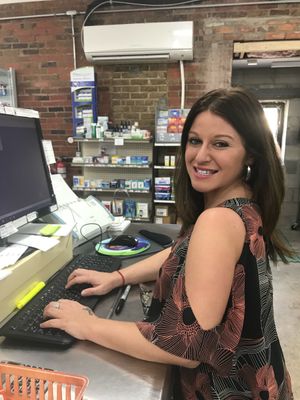 Nicole Strickland, Pharmacy Technician
Nicole, a ColumbusCounty native, is a graduate of the Bladen Community College pharmacy technician program and has over three years of experience in retail pharmacy.She likes meeting new people and interacting with customers.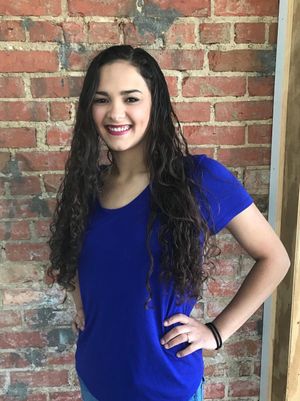 Amber Bills, Office Manager & Delivery Technician
You might recognize Amber as the daughter of our technician's Donna and Otis Evans. She has an associate degree in science and plans to become an elementary special education teacher. She is a favorite of our patients and loves interacting with them.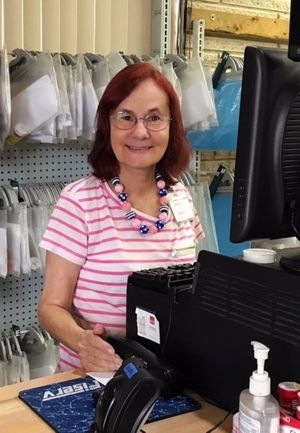 Janice Seal, Cashier
Janice Seal is a native of Bladenboro and currently lives in Lumberton. Her motto is "Everyone needs love and a hug."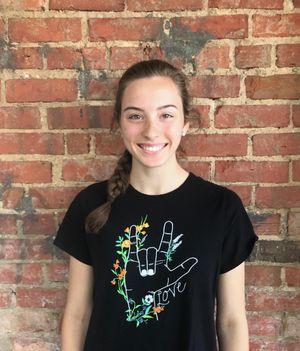 Sarah Johnson, Cashier
Sarah, a Bladenboro native, is a member of the East Bladen soccer and volleyball teams. She will be attending UNC Wilmington in the fall.